I'll help your business grow!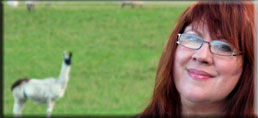 Designer
Dana Stevens
Dana (Greenlee) Stevens is a pioneering podcaster, having the first terrestrial broadcast radio program, Web Talk Radio, to be distributed as a podcast using a Really Simple Syndication (RSS) feed with an enclosed mp3 file of the complete program back in September, 2004. [source:
Wikipedia
]
Besides producing and co-hosting Web Talk Radio at
WebTalkRadio.com
from 1999 to 2006, Dana also hosted a weekly podcast about the popular television show 'Boston Legal'. Before moving to the Seattle area, she worked as a production assistant for
KNBC-TV
in Burbank, for
lighting directors at the Sunset Gower Studios
, in music licensing and for a talent agent at Hollywood Center Studios and worked on air at several Los Angeles area radio stations. In the Pacific Northwest, she worked at
Amazon.com
in customer service and website editorial. Dana wrote a weekly technology column for the
Tacoma Daily Index
from 2001-2007 and currently develops websites. She is a voting member of The
International Academy of Digital Arts & Sciences
, the 550-member body responsible for judging
The Webby Awards
. She earned a BA in Mass Communication in Radio and Television from
La Sierra University
and lives in Gig Harbor, Washington.
Gig Harbor, WA Online Marketing & Web Design Firm
When you're looking for a website done right, look no further than for interactive online marketing consultation, website design, project management, and website hosting. After designing our first web presence in 1995 for the University of Puget Sound Library Acquisitions and a Northwest volcano website, I just kept moving forward on the cutting edge - designing, teaching and breathing websites. Have a look at some of my websites: